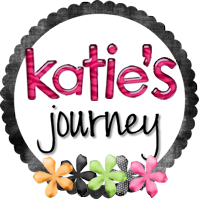 Day 15: Bible Verse
One of my favorite verses is 1 Kings 19:11-12
And He said, Go out and stand on the mount before the Lord.
And behold, the Lord passed by,
and a great and strong wind rent the mountains
and broke in pieces the rocks before the Lord,
but the Lord was not in the wind;
and after the wind an earthquake, but the Lord was not in the earthquake;
And after the earthquake a fire, but the Lord was not in the fire;
and after the fire [a sound of gentle stillness and]
a still, small voice.
After his triumphant showdown with the prophets of Baal,
Elijah freaks out because Jezebel has threatened to kill him
God sends angels to help him and to bring him food.
While he's camping out in a cave,
God talks to him and asks him what he's doing there.
God demonstrates that it's not in all these dramatic ways that He can be found.
His voice is that still, small voice.
It's an intimate voice, a personal one-on-one kind of voice.
It reminds me to commune with the Lord
from my heart and to listen for Him carefully.
He doesn't reveal Himself often in a dramatic way,
but instead His voice is gentle and beautiful and personal.
Day 16: My Dream House
I have eclectic taste.
My idea of a dream house has included...
a castle
a Victorian house with a wraparound porch
the house in Home Alone
and the house I still miss and ache for in my heart -
the 1943 Cape Cod that was a fixer-upper.
It was in this home that I discovered my love of design
and my ability to paint and restore.
More importantly, the house had such a warm and welcoming feel.
Some of the sweetest memories of our family took place while we lived there,
and that's what I miss the most.
The sense of belonging, the sense of community,
our church family and friends there,
my children's friends.
We were close to the beach.
I loved that house and our life.
It's been four years since we moved away,
but my heart still hurts for what we left behind.
My dream house is a place of stability,
a place where my children are happy and have many friends.
A place where I can express my design aesthetic and fill with friends and laughter.