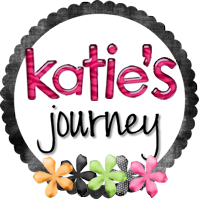 Day 1: Introduce yourself, post a recent picture, and list 15 interesting facts.
Hello there!
My name is Miki.
I live in Colorado and am a homeschooling mom of three.
I am also a photographer and am training to run my 1st 5K on Thanksgiving Day.
(Pray for me!)
Here are some "interesting" things about me:
1. I grew up speaking English and Japanese fluently. In fact, I didn't realize until my American grandmother pointed it out, when I was 7, that not everyone flipped back and forth between the 2 languages like we did in our home!
2. My ancestors include William Bradford, who came across on the Mayflower and was Governor of Plymouth Colony (on my father's side.)
3. On my mother's side, I am a descendant of samurai. My youngest son is named after a noble samurai in my family history.
4. I have travelled to 7 countries (Japan, United States, Kenya, Ethiopia, Bulgaria, Holland, and Canada.) Those don't include countries I've flown into or had to go into for a day for visa purposes.
5. I've been in a film, music video, stage play, morning tv talk show, and radio program at least once, some more than that.
6. By the grace of God, I gave birth to my 3 kids naturally - the last one in a bathtub and I delivered him into my own hands!
7. I was a missionary in Ethiopia and was a licensed minister during that time. It was surreal/wild getting correspondence with "Rev." written on the envelope.
8. Challenged to a race by an adult soccer player in Ethiopia, I twice beat him across the length of the pool. Swimming has always been a strength of mine.
9. My 1st week of waitressing, I waited on Charlie Sheen and the cast of "Navy Seals" (because everyone one else hid from the large party that came in right before closing.) No one believed me when I said who I was waiting on (because everyone was off duty and in the back room) until the cast was leaving. Even though I didn't know what I was doing, I managed to get everyone their food/drinks and got a very nice tip!
10. I am a middle child and proud of it!
11. I've looked forward to turning 40 for most of my life - I've always thought of it as a very important, defining age for a woman, and that women just begin to hit the peak of their beauty at 40. I can't believe it's 6 months away!!!
12. I have a severe dislike of clusters of holes.
13. The one body part I don't like are my ear lobes. Weird, I know.
14. Being bi-cultural and growing up in Japan (until 11), I had never seen anyone that looked like me, until I saw a picture of some ladies from India or Pakistan - then I thought, "There's my people!" Even now, I have a fascination with the clothing/style of that region of the world.
15. I almost always root for the underdog.
Link up your own posts and join the fun!