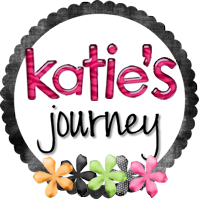 Day 4: My Parents
This one promises to be an emotional post, so I'm going to dive right in.
What to share about my parents?
My Dad.
One of the things I love to share about my Dad -
it was very easy for me to view God
as kind, loving, warm, and generous
because of his example.
My Dad can't help himself.
From the time I was little,
if I asked him for a $1.00, he'd always give me $20.00.
He has a giving heart.
And he's kind,
except when he's grumpy. Ha ha, had to throw that in, Pops.
I remember the first time I was in a car accident,
my Dad rushed to the scene.
I was slightly annoyed
that he was joking with the officer

(

not

about me)

.
His easy-going manner
probably helped me not get a ticket,
and I never had to worry
about my Dad
being upset with me in crisis moments like that.
He helped me see things in a better light.
When I told my Dad I was going to Africa,
he just listened and asked when?
And he dropped me off/picked me up at the airport,
whatever the hour and wherever I was landing.
There's a lot more I'd like to say and will in another post.
More than anything,
I want my Dad to know my heavenly Father.
How about it, Pops?
My Mom.
She went home to be with the Lord a little over 3 months ago.
She was the fire to my Dad's water.
She was vivacious, and lively, and expressive,
and more talented that anyone I've ever met.
My Mom taught me courage
and to never run from adversity.
When a group of girls in 4th grade
threatened to beat me up,
rather than comforting me in my fear,
she looked me in the eye and made clear
that she expected me to face them.
I was never to run or hide.
Or I'd have to answer to her.
A woman of strong convictions,
she challenged my ideas in order to be sure they were my own.
Whatever I believed or did,
it had to be 100%.
She didn't want me to be a blind or foolish follower
but to forge my own way instead.
I realize now that she cried many tears
whenever I left to go on my adventures,
but she hid her sorrow in order to not hold me back.
Like the positive charges of two magnets repelling each other,
our similar temperaments and passions
often clashed in dramatic fashion.
I wish we could have gone beyond that
to reveal our true hearts to one another.
But when it really mattered,
all that needed to be expressed and known
came through in her final moments.
More than anything,
I want her to be proud of me.
I want to carry her fire within me
and, one day, burst into heaven,
having lived my earthly adventure to the fullest.
I am my parents' daughter still writing my story.
That I would take the best qualities of each
and live a life that honors them and the Lord.